University Requirements
Hold an acceptable baccalaureate degree from an accredited institution.
A minimum GPA of 2.85 (This does not include lower division courses taken after award of baccalaureate degree.)  A 3.00 cumulative GPA for international coursework.
Have been in good standing at the last institution attended.
Department Minimum Requirements
Minimum requirements for admission to the Psychology Department's master's programs are outlined below. However, meeting all of the criteria does not guarantee acceptance, since admission is competitive and thus dependent on comparison with other applicants.
1. Grade Point Average
Minimum undergraduate overall GPA: 2.85
Minimum undergraduate psychology GPA: 3.0
2. The Graduate Record Examination (GRE)
The GRE will be required this year (2022) for admissions 2023/24.
3. Undergraduate Coursework
The vast majority of applicants will have undergraduate degrees in psychology, with at least one course each in statistics and research methods. Additional coursework in statistics, testing/measurement, and/or research methods is recommended.
I-O psychology track: Although not required, it is highly desirable to have an undergraduate course in I-O psychology. Applicants from schools without an undergraduate course in I-O psychology are advised to find a similar course in their business school and/or find other ways to demonstrate foundational knowledge of I-O psychology topics.
Quantitative methods track: Those applying to the Quantitative methods track will be more competitive when they have additional courses in statistics, applied mathematics, and/or computer science/coding.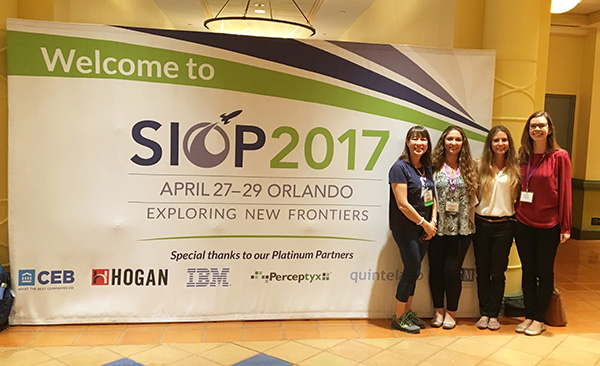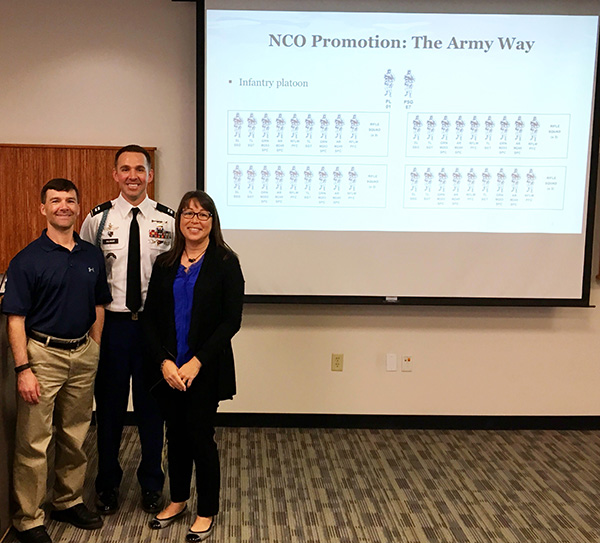 When to apply:
The MS in Applied Psychology program only offers fall admissions, not spring. The application period for the following fall semester opens on October 1st and closes on December 15, 8:59 PM PST.
MS Program Requirements
The Master of Science degree requires a minimum of 38 units of graduate-level coursework, typically completed in two years. The required courses are designed to provide students with a thorough background in the major theories and findings in their chosen track (i.e., Quantitative Methods or Industrial/Organizational Psychology), including research methods and statistics in psychology.
Industrial/Organizational Psychology Track (38 Units)
Quantitative Methods Track (38 Units)
Internship
An essential component of graduate training in Applied Psychology is an internship experience, which provides students with an opportunity to apply their classroom training in an actual field setting to gain new skills. The Internship Coordinator works with students throughout the internship process, initially by providing leads, position openings, and contacts in local organizations. The Internship Coordinator also helps put a site agreement in place with new internship sites. After the internship is over, students and supervisors send the Internship Coordinator performance and site review documentation. Parallel to this effort, students work on developing leads for possible internships. After companies have been identified, students work with the Internship Coordinator to take the steps necessary to secure an interview.
Students find internship opportunities through announcements from the internship coordinator and/or searching for opportunities on their own.
Students in both emphases are required to work a minimum of 300 hours in an approved internship site to earn 3 units of credit (usually one 3-unit 791 or 792 course). The internship is typically completed during the summer months. For more details regarding the internship process refer to the Student Internship Guide.
All Master's students are required to complete and present a thesis, involving the design of an original empirical study, data collection, analysis, and a write-up of the study hypotheses and findings. The thesis must fulfill the requirements of the Graduate School, described in the Graduate Bulletin. Students work closely with a Thesis Committee Chair to develop an original empirical project, which is evaluated and approved by a committee chosen by the student and his/her advisor. Students work independently during all aspects of the thesis, including design, data collection, analysis, and write-up. A final report is written by the student, approved by the Thesis Committee, and submitted to the Graduate School for credit towards the Master's degree.